Dr. Gutow likes to be on the water...
About my small boats...
The boat I've had the longest (40 + years) and use the most is a Laser. It is an Olympic-class, single-handed, planing dinghy. Despite being raced in the Olympics, the Laser is simple enough to be an excellent boat to learn on. The paint-job on the hull is courtesy of some left-over paint from an art project my children did.

Laser hull on lawn without rigging.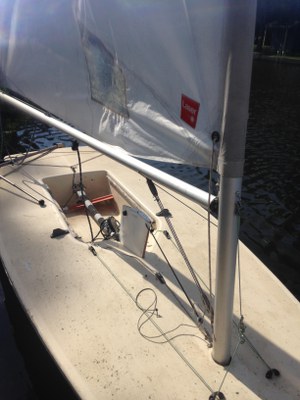 Laser in water and rigged.